About Hollywood Book Reviews
Founded in 2007 in an office in Malibu California, our CEO Nicole Sorkin has many contacts in the movie and entertainment industry. Authors, at that time, were presenting novels, manuscripts and screenplays to her knowing of her work in the book review industry. Some of the books which were submitted were referred over to publicists with long-established ties, eventually finding their way into the entertainment industry, Broadway Theaters, movies and animations.
Capitalizing on this group of relationships, Hollywood Book Review started with a focus on the motion picture industry, but since has branched out to become a highly recognized review service for virtually every genre and any author who needs to have a book review. Our authors and publishers wanted book review services they could trust, making sure all highest standards of advocative criticism were in place. The talent pool of reviewers from this area also exemplified a highly acute industry acumen, knowing the trends just over the horizon on the needs for content.   Increase your credibility with a professional review!
We review books for well-known authors as well as emerging authors; enabling many first time authors to reach the publishers and industry decision makers with a recognizable review. Our staff helps you get the exposure you need to market your book effectively. We review published books, manuscripts, screenplays and eBooks.  Hollywood Book Reviews also provides professionally written press releases including distribution to the media. The only wish we have is for your success as an author.
Take Your Book 
to the Silver Screen
When we review your book and feel it has the potential to become a movie, we will contact the appropriate producer or production company on your behalf to be evaluated and given the unprecedented opportunity of having your work considered for possible film or TV production!  Hollywood Book Reviews has many contacts and much influence in the entertainment industry.   Another huge success was with Kendrew Lascelles having his book review lead to a live theatre production of Heresey, after the review was read by legendary playwright Arthur Miller's son, Robert Miller.  We have other testimonials from Academy Award-winning actors, such as George Kennedy, directors and screenwriters.  We have found there is an insatiable need for creative content in Hollywood and many industry executives keep an "eye" on our page.
This opportunity is given to anyone who purchases a book review package from us!
Managing Partners & Reviewers
Our managing partners have experience and knowledge in the publishing industry to market your book effectively to the media. Previously our work has been largely book promotion services as independent literary agents to publishers. Many of our professional reviewers hold advanced degrees in English Literature and have previous editorial experience.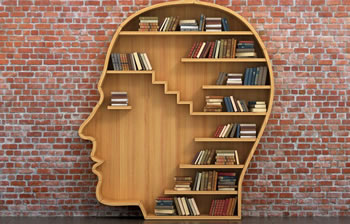 Our reviewers include librarians, business executives, and journalists from national publications, PhDs in religion and literature, creative executives in entertainment and publishing industries, and other professional reviewers. Our reviewers are consummate professionals who are committed to giving you, the consumer, and an honest and all-inclusive appraisal, delivered in a timely fashion.
Mission
Hollywood Book Reviews goal is to provide quality service with professionalism, efficiency, and personal attention. We strive to help authors, publishers, and publicists, thus our service standard will exceed their expectation. We stand committed to continuously to service your needs.
Charities We Support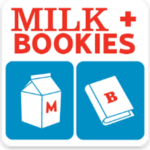 We donate a part of our proceeds to Milk and Bookies . Milk and Bookies is all about getting kids involved in the process of bringing books to children in underserved sectors of their communities. This model not only helps to promote childhood literacy, but it also shows that kids can make a difference and encourages them to keep giving back to their communities.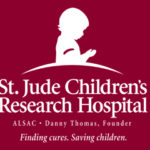 We also donate to St. Jude Children's Research Hospital.  St. Jude is leading the way the world understands, treats and defeats childhood cancer and other life-threatening diseases.
We review books from the big 5 houses, small presses, Indie  & self-publishers