Title:  The Stars Are Fire
Author: Anita Shreve
Publisher:  Knopf
ISBN: 978-0385350907
Pages: 256
Genre:  Fiction
Synopsis
From the New York Times best-selling author of The Weight of Water and The Pilot's Wife (an Oprah's Book Club selection): an exquisitely suspenseful new novel about an extraordinary young woman tested by a catastrophic event and its devastating aftermath--based on the true story of the largest fire in Maine's history
In October 1947, after a summer long drought, fires break out all along the Maine coast from Bar Harbor to Kittery and are soon racing out of control from town to village. Five months pregnant, Grace Holland is left alone to protect her two toddlers when her husband, Gene, joins the volunteer firefighters. Along with her best friend, Rosie, and Rosie's two young children, Grace watches helplessly as their houses burn to the ground, the flames finally forcing them all into the ocean as a last resort. The women spend the night frantically protecting their children, and in the morning find their lives forever changed: homeless, penniless, awaiting news of their husbands' fate, and left to face an uncertain future in a town that no longer exists. In the midst of this devastating loss, Grace discovers glorious new freedoms--joys and triumphs she could never have expected her narrow life with Gene could contain--and her spirit soars. And then the unthinkable happens--and Grace's bravery is tested as never before.
About the Author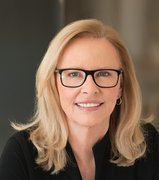 Anita Shreve grew up in Dedham, Massachusetts (just outside Boston), the eldest of three daughters. Early literary influences include having read Ethan Frome by Edith Wharton when she was a junior in high school (a short novel she still claims as one of her favorites) and everything Eugene O'Neill ever wrote while she was a senior (to which she attributes a somewhat dark streak in her own work). After graduating from Tufts University, she taught high school for a number of years in and around Boston. In the middle of her last year, she quit (something that, as a parent, she finds appalling now) to start writing. "I had this panicky sensation that it was now or never."
Joking that she could wallpaper her bathroom with rejections from magazines for her short stories ("I really could have," she says), she published her early work in literary journals. One of these stories, "Past the Island, Drifting," won an O. Henry prize. Despite this accolade, she quickly learned that one couldn't make a living writing short fiction. Switching to journalism, Shreve traveled to Nairobi, Kenya, where she lived for three years, working as a journalist for an African magazine. One of her novels, The Last Time They Met, contains bits and pieces from her time in Africa.
Returning to the United States, Shreve was a writer and editor for a number of magazines in New York. Later, when she began her family, she turned to freelancing, publishing in the New York Times Magazine, New York magazine and dozens of others. In 1989, she published her first novel, Eden Close. Since then she has written 14 other novels, among them The Weight of Water, The Pilot's Wife, The Last Time They Met, A Wedding in December, Body Surfing, Testimony,and A Change in Altitude.
In 1998, Shreve received the PEN/L. L. Winship Award and the New England Book Award for fiction. In 1999, she received a phone call from Oprah Winfrey, and The Pilot's Wife became the 25th selection of Oprah's Book Club and an international bestseller. In April 2002, CBS aired the film version of The Pilot's Wife, starring Christine Lahti, and in fall 2002, The Weight of Water, starring Elizabeth Hurley and Sean Penn, was released in movie theaters. Still in love with the novel form, Shreve writes only in that genre. "The best analogy I can give to describe writing for me is daydreaming," she says. "A certain amount of craft is brought to bear, but the experience feels very dreamlike."