Title: Trail of the Sasquatch, a shaman's journey
Author: Donald B. Young, Jr.
Publisher: AuthorHouse
ISBN: 978-1504986151
Pages: 370
Genre: Non-Fiction
Reviewed By: Susan Milan
Hollywood Book Reviews
Awarded to books of excellent Merit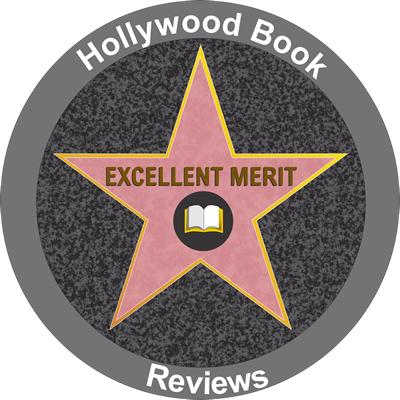 In Trail of the Sasquatch, a shaman's journey, Donald B. Young, Jr. chronicles his quest to fulfill his destiny as a holy man. In addition, Mr. Young describes the monumental contributions he has made to the catalog of Sasquatch lore, as well as the lore of other cryptids. Written in first person, Trail of the Sasquatch, a shaman's journey opens up a world which will be unknown to most readers.
Thought to be the son of a Native American man from one of the Six Eastern Iroquois tribes, Mr. Young was raised by his grandparents on their farm in Northern Wisconsin. From an early age, he had an affinity for animals and nature, and even as a young boy received visions and symbolic dreams. At the age of nine, Mr. Young came under the tutelage of an Iroquois Shaman, and he began his long journey which ended eventually with his becoming a Mide Shaman. Mr. Young recounts this journey, along with his personal sorrows and joys; his chief joy being his stalwart supporter and the love of his life, Carol. Additionally, Mr. Young's numerous encounters with cryptids – which add enormously to the annals of Cryptozoology – are documented.
Mr. Young intertwines several different threads and perspectives in his book. He tells the stories of his personal relationships, both as a boy and as an adult. He takes the reader with him on his various vision quests, and he lays down fact-based accounts of his sightings and interactions with legendary cryptids. Interweaving the various narrative lines deepens Mr. Young as a character and lends credibility to his journey. The reader follows Mr. Young on his path from a child receiving visions to being a Mide Shaman and into the ranks of respected investigators of cryptic phenomena in the wild. As a result, the text has an authority which might be missing from a book that only explores the Sasquatch storyline. Mr. Young's approach to telling his story grounds the fantastical into the real world.
Trail of the Sasquatch, a shaman's journey is enhanced by the many photographs found at the end of the text. Mr. Young is also a talented artist, as evidenced by his drawing which graces the book's title page. Readers who come to Trail of the Sasquatch with a knowledge of and belief in this world will find a wealth of useful information. Those who may be more skeptical will soon find themselves drawn in by Mr. Young's authentic voice and riveting attention to detail.