Title: Wall Street Kitchen: The Recipe Behind a Housewife's 1000% Stock Return
Author: Victor Chiu
Publisher: TBA
ISBN: 9780994911506
Pages: 244
Genre: Business – Investing /Self Help
Reviewed by: Lisa Brown-Gilbert
Hollywood Book Reviews
Awarded to books of excellent Merit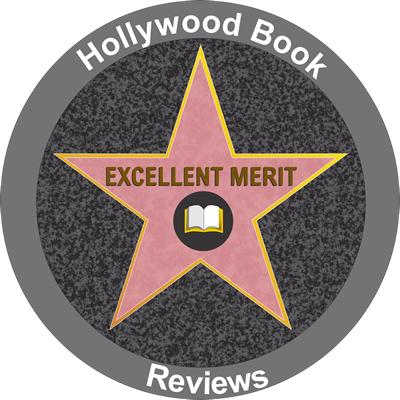 Ordinarily, success investing in the stock market, for the average person may seem to be well out of reach. Moreover, many people foster the belief that without a cache of disposable funds, a high level of education, extensive training or a God-sent stretch of good luck, a successful venture in investing is just not plausible. However, fortunately, author Victor Chiu's Wall Street Kitchen: The Recipe Behind a Housewife's 1000% Stock Return dispels those preconceived notions by presenting proof positive that an average person can foster a successful run in stock market investing, as did his mother. Chiu's mom, a lovable housewife who works from her kitchen table while employing her tried and true recipe for stock investing, afforded her continued success in her stock market ventures.
Although stock market investing is normally a befuddling topic, it becomes lucid lessons in investing with Victor Chiu's heartwarming presentation of his mother's methods. Her methods are practical and simple while her results are stunningly revelatory, which makes this an empowering triumph for the average person – especially women, who may believe that success with stock market investing is out of reach. Furthering its unique appeal, this is a read that brims with humor, with the fun use of recipes as a double entendre theme. Readers while sitting at Mom's table not only get to experience her great family recipes, but also learn her fundamental "recipe" for successful stock market investing.  Each chapter presents a comforting experience wrapped around invaluable investment lessons. Readers are welcomed into Mom's kitchen with a friendly greeting, and an open invitation to try her palate tempting recipes, (which thankfully, are included at the end of the book).
As it turns out, Mom offers a wealth of information. She embodies a common sense approach with an emphasis on taking responsibility for your own success. At her table readers are provided with the necessary and simple strategies for investing. Also, there is a thought provoking examination of the many elements necessary for Mom's success with investing, including premises like; making decisions logically and not emotionally, not following the crowd and staying focused on your goals. Also, examined are the various investment opportunities which she took, such as; penny stocks, banks, and energy companies. Additionally, at the end of each chapter, is a summation of important factors and fun homework assignments, which also help to reinforce pertinent points.
Consequently, I enjoyed the entertaining, inspirational, and illuminating read that Wall Street Kitchen turned out to be. What really works in the book is the uniquely engaging premise of learning investment lessons, which come from a relatable source. After all who doesn't love a friendly Mom? An overall, inspiration to Do-it-Yourselfers, particularly women, this is definitely a book for anyone interested in stock market investing. Readers will be pleasantly surprised at just how easily they are drawn into this narrative which immediately builds a rapport with its readers and keeps them looking forward to the next chapter/visit to Mom's kitchen.