Title: You Have Been Chosen: The Identity of an Adopted Child
Author: Mary Nyambura Muchiri
Publisher: Toplink Publishing
Pages: 128
Genre: Memoir/ Christian
ISBN: 978-1946801395
Reviewed by: Ella Vincent
Hollywood Book Reviews
Awarded to books of excellent Merit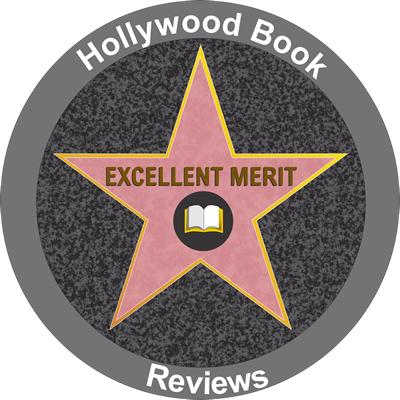 You Have Been Chosen: The Identity of an Adopted Child is an inspiring and heartfelt look at adoption through the eyes of author Mary Nyambura Muchiri, as she tells a loving story about her journey to adopt her son. Muchiri starts from how she rose from humble beginnings in Kenya to become an accomplished academic in America. Her idyllic life with her husband is disrupted by infertility. She details the disappointing attempts to have a child with frankness and honesty, bringing readers into fully getting to know her. Most importantly is how Muchiri shares her spiritual journey in becoming an adopted mother to her son. Muchiri details how her faith in God and her perseverance has helped her through all of the ordeals to achieve her dream of becoming a mother.
Muchiri's writing about her troubles is conceiving, sincere and refreshing. Her travails in trying to have a child and her heartfelt writing shows she has suffered greatly from the pains of infertility. She writes about the judgement she received for not having a child, from her African relatives and as well from Americans. She also writes about the hidden double standard of women, not men, being blamed for infertility problems. Her heartbreak at being judged is visceral and emotional.
While You Have Been Chosen has many sorrowful moments, yet there are many joyful moments as well. Muchiri writes about how her faith helped her to overcome her heartache. Muchiri notes how she helped her son feel loved and emotionally fulfilled. As her book title suggests, she made her son know he is her chosen son – through love and affirmations. Muchiri writes deftly about how adopted children are psychologically affected by the process of adoption. She has academic evidence of how adopted children can feel out of place and suggests ways how families can help them adapt.
In addition to academic evidence, Muchiri includes much about how faith helped her, accenting the book with Bible verses which inspired her. All in all, I believe her spiritual persistence throughout her years of infertility will do much to inspire readers. You Have Been Chosen is perfect for the millions who struggle with fertility issues. Spiritual women who are in need of solace during a challenging time will also find comfort in You Have Been Chosen. Even adopted children who want to know more about how their parents came into their lives will enjoy this book. Muchiri's book conveys the wisdom with faith in your mind, love in your heart, you will always win.